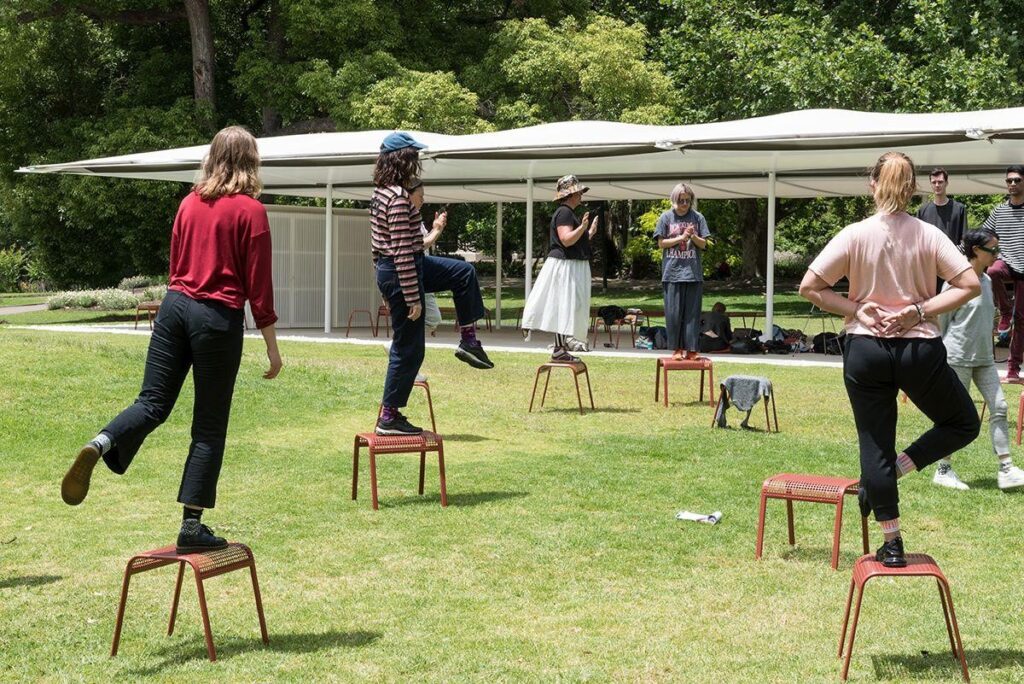 Leaping from MAP studio's home-island of Venice to MPavilion's home-island of Australia, 'Island Life' has all kinds of islands in mind—the 8,222 islands surrounding mainland Australia, intentional communities, urban communes, segregated groups, artificial islands and all the places and spaces that exist in literal or figurative separateness from others. 
As seas rise, populations move, algorithms trap us in filter bubbles, and ideas rove and range, we ask the questions: What does an island mean? How does an island mentality affect approaches to design and collectivity? How do we experience metaphorical islands? And how do any of the answers shape our thinking around being 'inside', 'outside' or 'around' an island?
December
That Which Makes Things Visible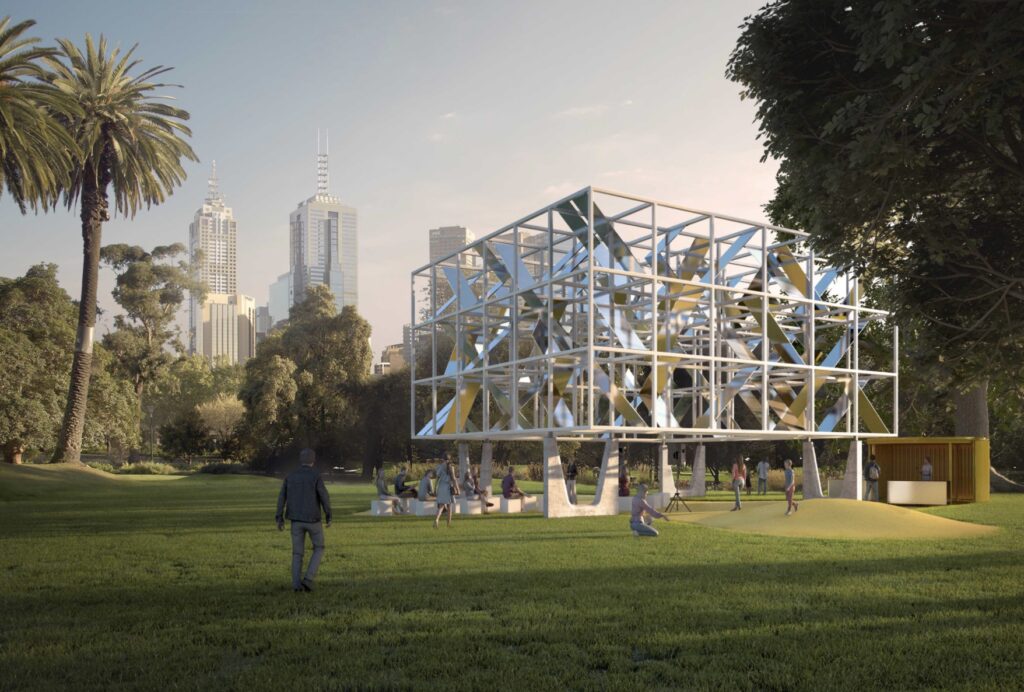 The 2021 MPavilion design, the 'Light Catcher', is a kaleidoscopic structure that reflects and amplifies activity and people. This December, the program at MPavilion will be all about light, colour and perception.  
How does light shape space, uplift moods, illustrate time, enliven dance floors, improve safety, reveal injustice and inequality and transform and soften the landscape? Both metaphorically and literally, how do we illuminate what is hidden from us systemically and what can we learn from the use of light throughout time and across cultures?
From seeing devices to celestial landscapes, lighting design to colour spectrums, light pollution to guiding light, bioluminescence to discoballs, 'That Which Makes Things Visible' is about illumination, tone and perspective.
January
Vacation, Location, Staycation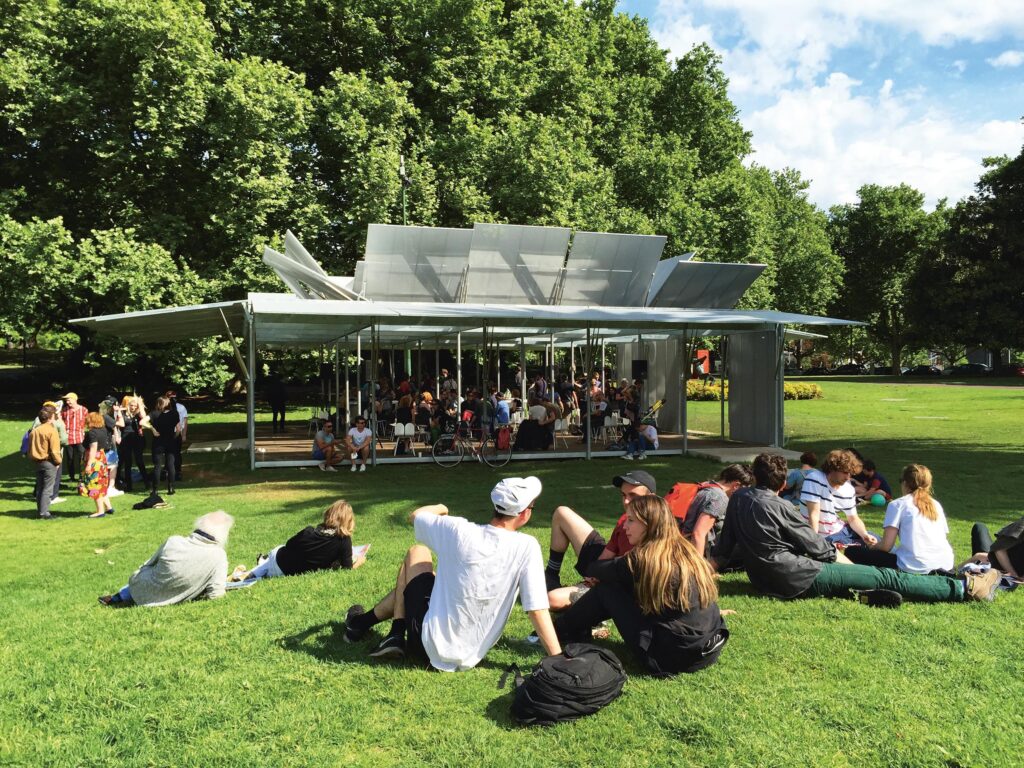 It's holiday time! And time to make the most of the summer under the palm trees in the Queen Victoria Gardens. In the easy-breezy setting of the gardens, MPavilion will be a space of both relaxation and activity—a place where visitors can make the most of the holidays while meditating on the very meaning of them. January is all about the role of tourists, the privilege of taking a break, the experience of travel and ideas of paradise.
From Airbnb stays to hotel construction. Pleasure gardens to national parks. Road trips to reading lists. Virtual escapes to staying put in quarantine. In an era where travel is limited, leisure time is disappearing and 'playbor' is rife, 'Vacation, Location, Staycation' explores the conditions and infrastructure that shapes the ways we spend our 'free' time.
February
Rituals:
Marking Life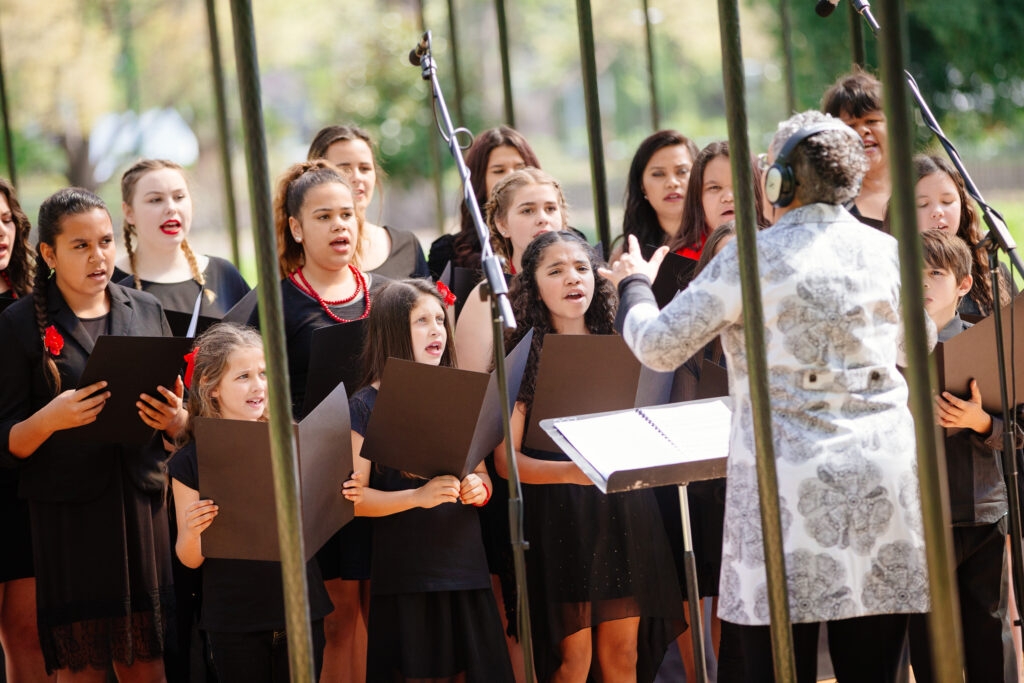 Rites, traditions, rituals. They are intricately woven throughout all stages of our lives—in our schools, our workplaces, our festivals, our daily routines, our anniversaries, our religions, our designs, and more.
'Rituals: Marking Life' engages with the cyclical ways our species maintains connection, honours history, stagnates, and builds fresh futures by observing important moments in time. Which rituals  are valuable, which ones are practical and which ones are bad habits holding us back? How can some ritual systems strengthen societies? How can the re-evaluation of others have a transformative impact on our architecture, cities, spaces and lives?
March
Design as a
human right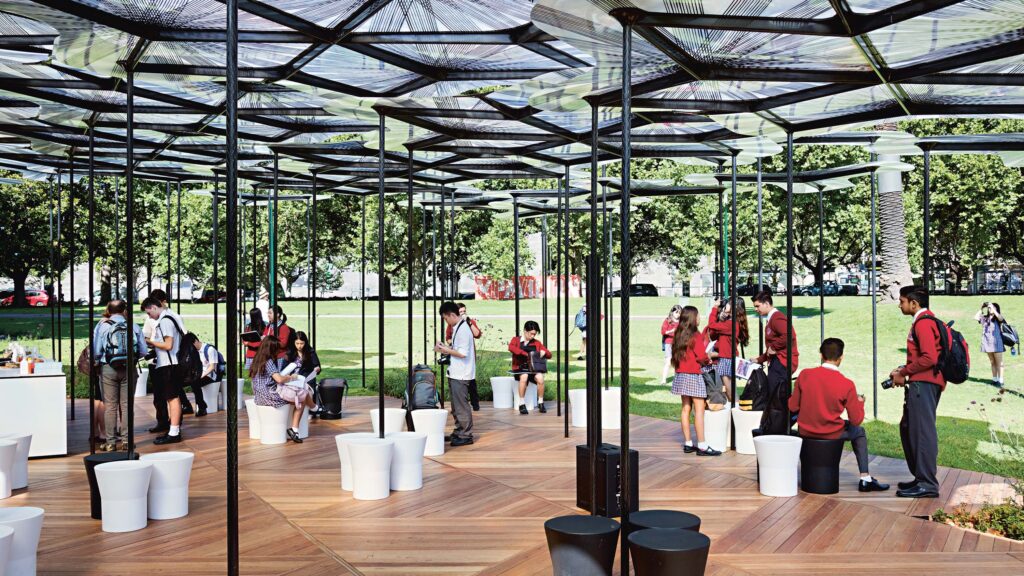 Design dictates almost every aspect of our lives. The layout of streets. The curve of a kitchen table. The speed of an escalator. The colour of a lipstick. The food that we eat. If it's human made, it's been designed—and ideally, it should aid and improve your interactions with the world. But is that always the case?
'Design as a Human Right' seeks to explore and celebrate the complex role of design, as well as its political, social, and environmental dimensions. March at MPavilion goes to the core of the cultural laboratory's purpose to bring design to the people and to the planet. So how can we make its configuration, fabrication and implementation more accessible?
Design is for everyone, democratise design!
aPRIL
The Reality
of this Time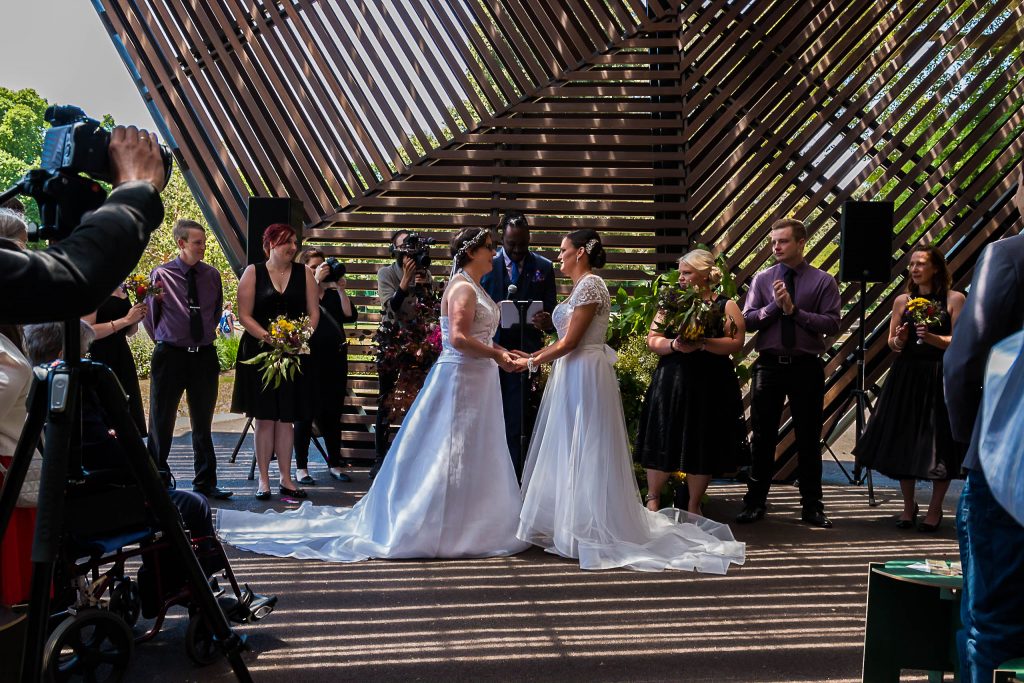 Due to a construction delay and the subsequent delayed opening of MPavilion 2021, our program has been extended to April 2022. 
April at MPavilion will revolve around the time on our minds. Its poignancy. Its intangibility. The time that has been disrupted, and the time that has been reclaimed.  We'll give our urgent attention to the climate crisis. Immerse ourselves in the rhythm of music (sweet music!) Set the stage for real-life wedding ceremonies that were postponed during lockdown. Engage with pressing questions around the precariousness of housing. And we'll make space for the quality time with loved ones that you'll never take for granted again.