MProjects
Suspended Activation
Free!
All visitors over the age of 12 must show their COVID-19 vaccination certificate as a condition of entry.
For full details on staying COVIDsafe at MPavilion 2021, read our Covid-19 Safe Plan
This event is now complete. If you want to revisit the talk, visit our Library, or subscribe to the MPavilion podcast via iTunes, Pocketcasts, Stitcher, Spotify, or wherever else you get your podcasts.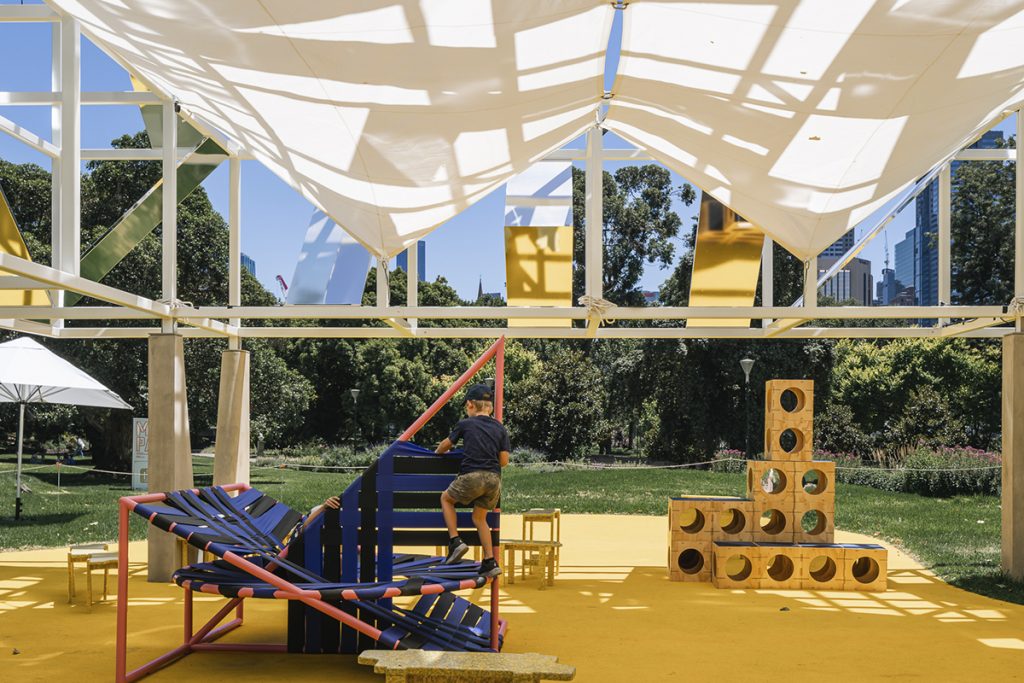 'Suspended Activation', designed by the Stockholm-based architecture office Secretary, is a spatial installation that explores the potential of what a playground can be and do, in the pressurised performance culture of late capitalism. Playgrounds and gyms share a mix of standardised equipment and pre-programmed activities; yet neither address the body at rest. 'Suspended Activation' produces a space for the recuperation, recreation, and relaxation, of bodies small and large. Repurposing the materials of fitness and physio equipment, the woven platform(s) holds bodies in suspension, allowing them to resist the call to programmed activation and find their own recreational posture.
Design: Secretary; construction: Ellen Sayers Fabrication.