MPavilion 2014 Architect Sean Godsell awarded 2022 AIA Gold Medal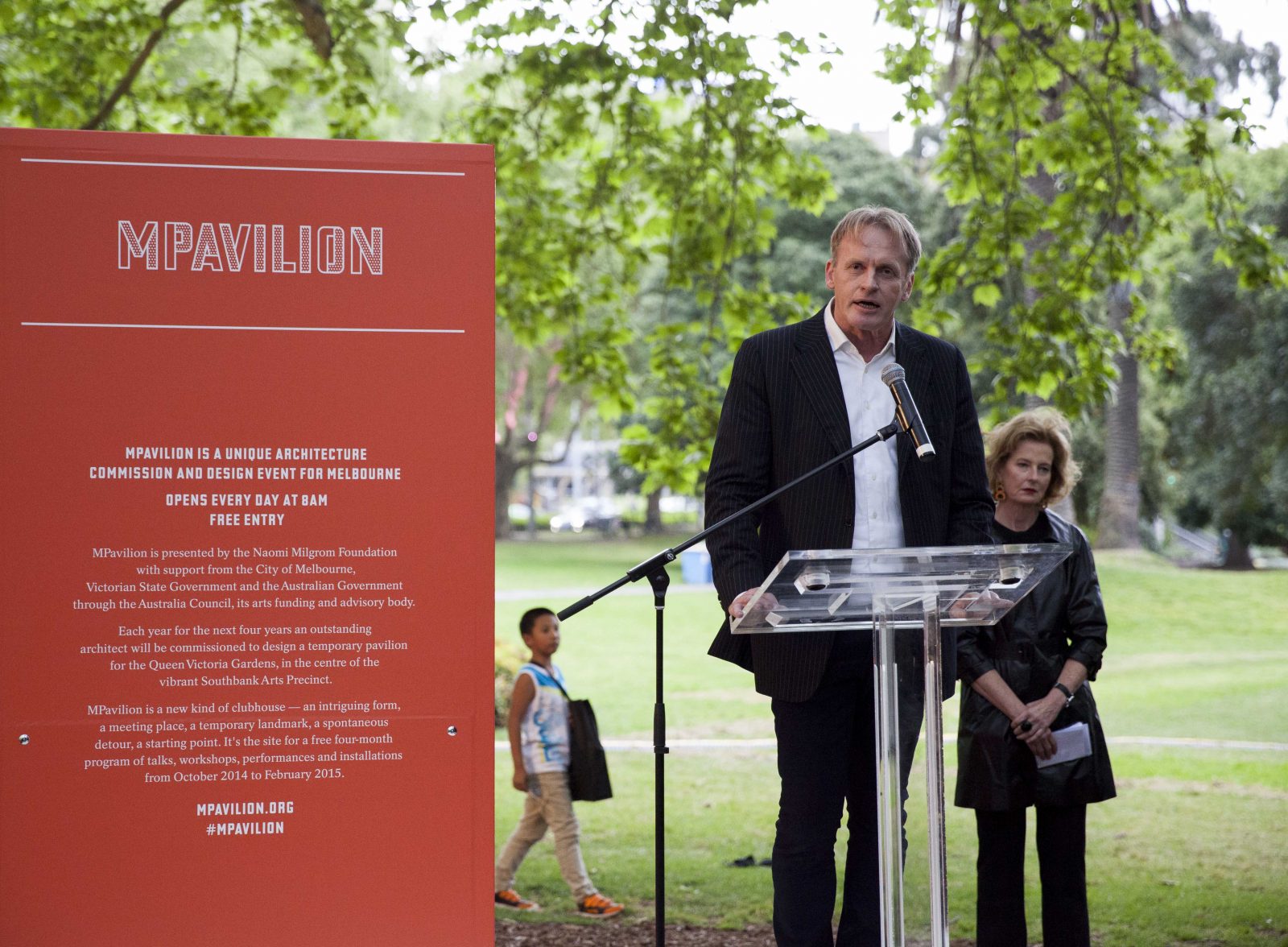 We are delighted that Sean Godsell—master craftsmen and MPavilion 2014 architect—has been named the winner of the 2022 AIA Gold Medal. 
The gold medal is the highest honour awarded by the Australian Institute of Architects and well-deserved recognition of Sean's 40-year career and influence on architecture in Australia.
Sean designed the inaugural MPavilion 2014. Conceived as architecture that 'bloomed like a flower' each day and opened to its audience, it also had a mysterious box-like quality at night.
Some of his most renowned projects include Carter/Tucker House, Peninsula House, St Andrews Beach House and House in the Hills. Sean was also one of 10 international architects to be commissioned for the Vatican's first exhibition at the Venice Architecture Biennale in 2018.
The jury recognised Godsell's lifetime's work demonstrating "an extraordinary commitment to excellence in design, detail and resolution".
For a small practice that has completed a relatively small number of dedicated projects, his level of international recognition is unparalleled. Among his many international contributions and accolades, he received the 2016 DETAIL Prize in Germany for MPavilion 2014.
Congratulations to Sean Godsell!
Read more about the AIA Gold Medal here.