Patricia Piccinini's Skywhales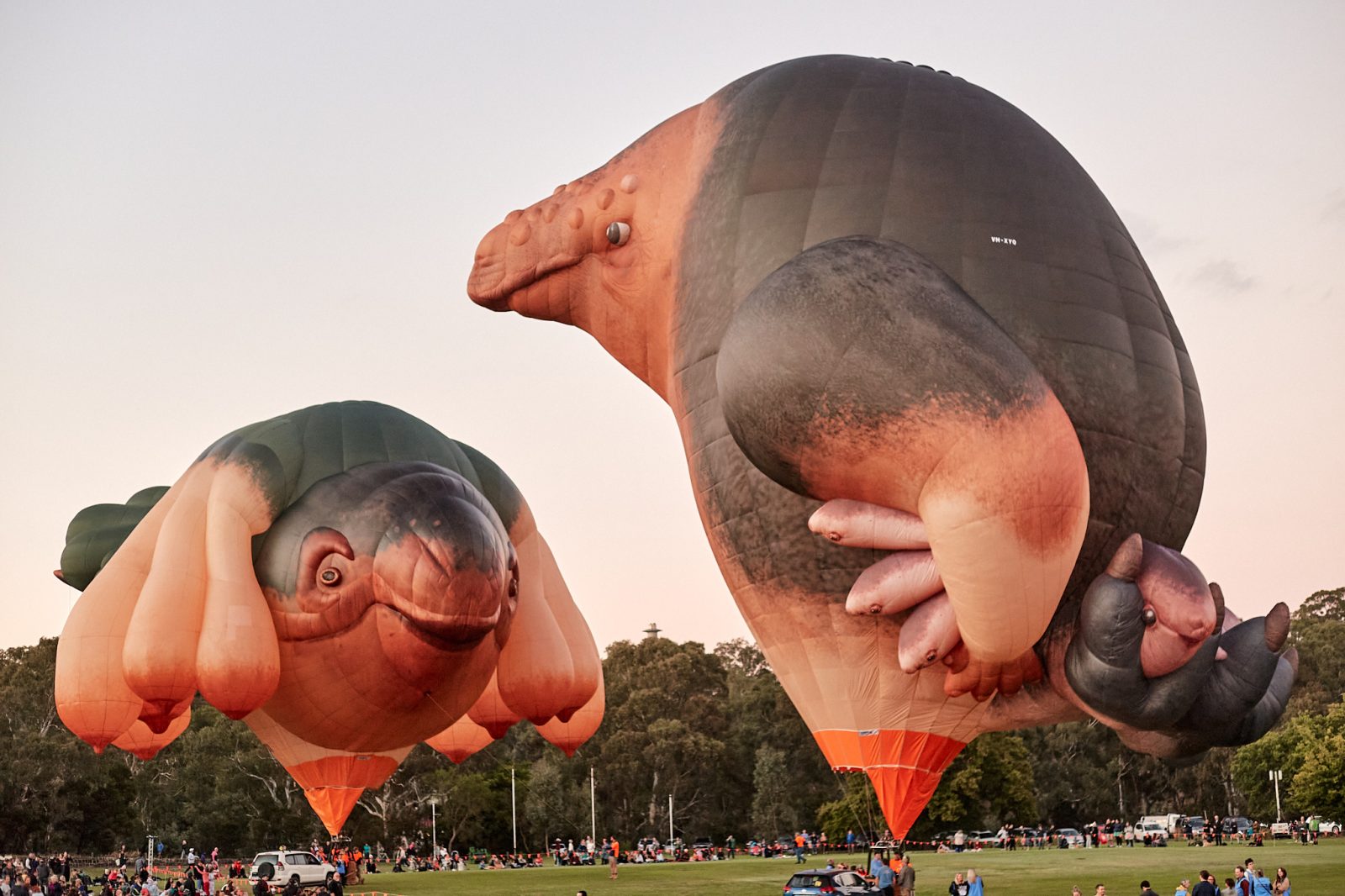 "We sail up and up above you, we are the Skywhales!"
On Saturday 19 March, in the early morning hours, thousands gathered at Corben Oval to witness Patricia Piccinini's Skywhales take their inaugural flight across Melbourne's skies.
The moving morning saw Skywhale and Skywhalepapa come to life under a full moon before they floated off in the perfect flying conditions to say hello to the entire city—and some lucky suburbs.
You can relive the magic through this timelapse captured at the launch by Miro Films.
Skywhale and Skywhalepapa are travelling nationally as a National Gallery of Australia Touring Event thanks to the Principal Patronage of the Naomi Milgrom Foundation.