MMeets
Weaving with Aunty Bronwyn Razem
Free!
All visitors over the age of 12 must show their COVID-19 vaccination certificate as a condition of entry.
For full details on staying COVIDsafe at MPavilion 2021, read our Covid-19 Safe Plan
This event is now complete. If you want to revisit the talk, visit our Library, or subscribe to the MPavilion podcast via iTunes, Pocketcasts, Stitcher, Spotify, or wherever else you get your podcasts.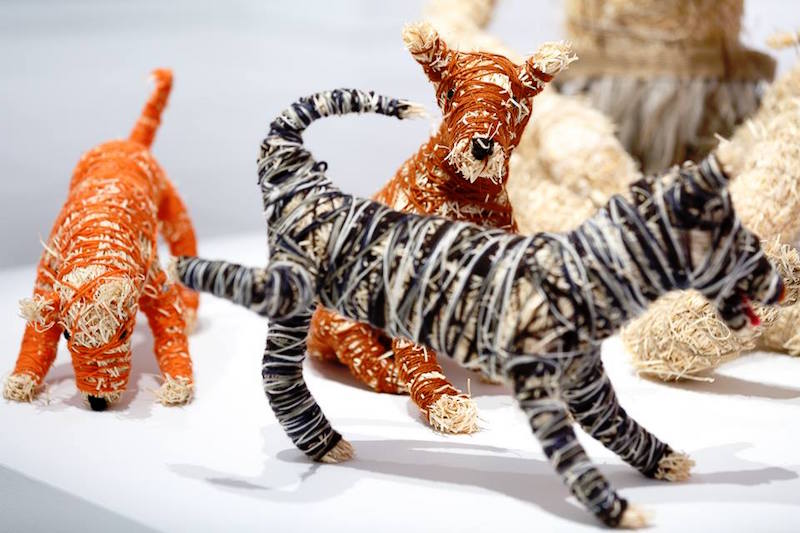 Join Gunditjmara Artist & Master Weaver Bronwyn Razem for a day of sharing knowledge of traditional weaving passed on through her Gunditjmara family heritage.
In the morning, Aunty Bronwyn will teach you how to sculpt hay with wool to create a Bush Animal with real personality, inspired by the Tjanpi Desert Weavers.
Later, she will take you through traditional weaving techniques to make baskets, while we sit together, yarn and connect.
Drop into MPavilion for any or some of the time and feel free to bring a packed lunch!
Join the waitlist
We recommend you register to attend this event to avoid disappointment.
In accordance with the rules of our COVIDSafe Plan, we have non-negotiable capacity limits for certain events. If we still have spots free by the time this class begins, we will grant admission to people who have not registered, until we reach our capacity limit.