MKids
Seek and Find: MPavilion x Royal Botanic Gardens Melbourne
Free!
All visitors over the age of 12 must show their COVID-19 vaccination certificate as a condition of entry.
For full details on staying COVIDsafe at MPavilion 2021, read our Covid-19 Safe Plan
This event is now complete. If you want to revisit the talk, visit our Library, or subscribe to the MPavilion podcast via iTunes, Pocketcasts, Stitcher, Spotify, or wherever else you get your podcasts.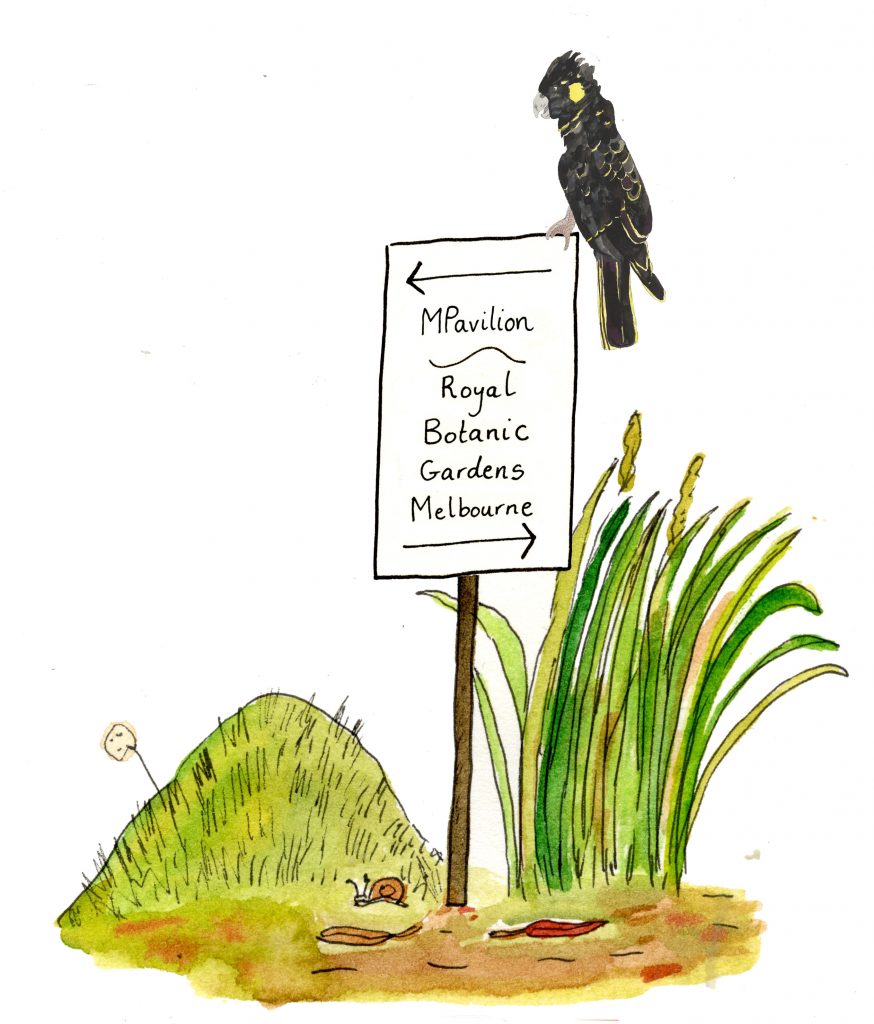 Set off on an adventure between the site of MPavilion and Royal Botanic Gardens Melbourne this summer with this special edition 'Seek and Find Card' by Melbourne artist, Claire Mosley. Collect a card from MPavilion or Melbourne Gardens Visitor Centre and discover the best in design from both humans and nature, as you journey around and between two of Melbourne's favourite summer garden destinations.
---
Cards are available for collection at any time over the MPavilion season, during opening hours.